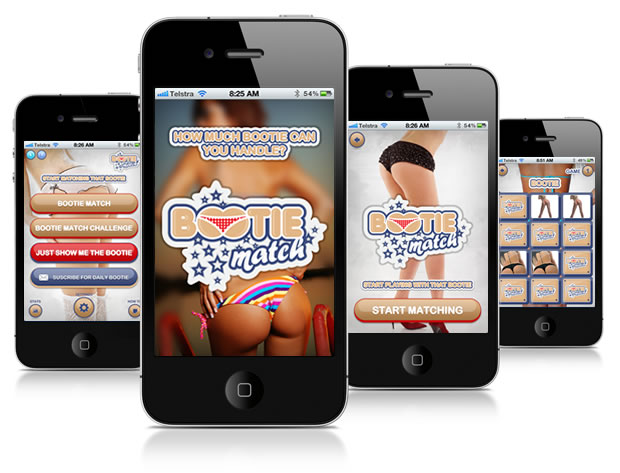 A tried and tested recipe for success, take something old, add a splash of naughtiness and Hey Presto! … you have Bootie Match.
Based on the traditional game of concentration, where you try to remember the position of pairs of cards on a board, Bootie Match has turned up the heat and added some spice; where you once remembered hearts & spades, you now try to remember where you last saw the girl with the black G-String.
With multiple difficulty levels and extra stages to unlock, Bootie Match will keep your memory ticking and your eyes glued ... among other things.