iPhone App
Cool Compressors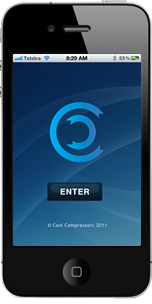 Do you order stock for your business? Ever wanted a virtual store in your pocket that you could quickly and easily order what you need?
Cool Compressors sell automotive air-conditioning parts and with help from Magik New Media, they are now able to effectively receive and process orders from suppliers and wholesaler using iPhones, iPads, Android phones and tablets.
It is as simple as signing up, creating your own account, selecting the products you want and sending the order. You can also manage your account and view past orders, great for those on the move who really just don't have the time to be on the phone or standing in a line.