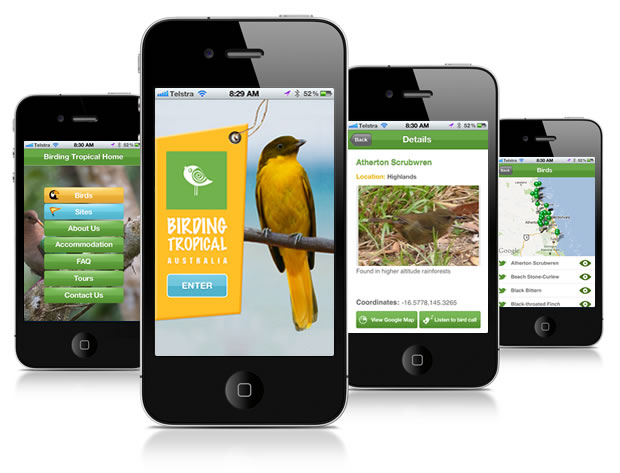 Bird lovers and all tourists of North Queensland will find the Tourism Naturally iPhone App a great companion on their travels.
Magik New Media has developed a fantastic tool that allows you to search for tropical bird species and even locate known areas of particular birds, routing the location to your phones map using GPS.
The best part? You can listen to each species bird call, so you know what to listen out for!
Then after a big day out bird watching, use the app to find accommodation and lodging around bird attractions so your never far from where you want to be.